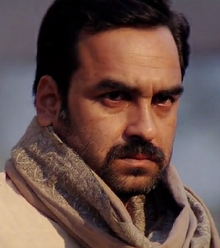 Pankaj Tripathi as Sultan Qureshi, is the nephew of Dacoit Sultana and is a butcher by profession and association. He is a henchmen and an ally of Ramadhir Singh. He is from the Qureshi clan who exiled Shahid Khan and his family out of Wasseypur. Sultan's reign in Wasseypur is overthrown by the arrival of Sardar Khan. Now Sultan's only agenda is to kill Sardar.
Ad blocker interference detected!
Wikia is a free-to-use site that makes money from advertising. We have a modified experience for viewers using ad blockers

Wikia is not accessible if you've made further modifications. Remove the custom ad blocker rule(s) and the page will load as expected.