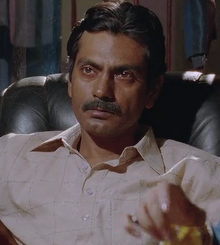 Nawazuddin Siddiqui as Faizal Khan, is Sardar's second son from his first wife Nagma. He is forced to drop out from school when Sardar leaves his mother Nagma to live with his second wife Durga. Due to such a stressful and traumatic event in his developing childhood years, he becomes a chronic marijuana smoker. Although, Faizal never quits this habit, he eventually joins his father's criminal profession.
Ad blocker interference detected!
Wikia is a free-to-use site that makes money from advertising. We have a modified experience for viewers using ad blockers

Wikia is not accessible if you've made further modifications. Remove the custom ad blocker rule(s) and the page will load as expected.