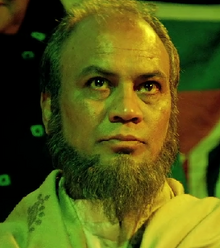 Vipin Sharma as Ehsaan Qureshi, is a long running associate of Ramadhir Singh. Somewhere in the late 40's and the early 50's, he is sent by Ramadhir to kill Shahid Khan's family but arrives too late as the family had already escaped. Later, Ehsaan returns to Ramadhir and lies about the family's execution and burial. A Scene which is one of the most talked about from the film.
Ad blocker interference detected!
Wikia is a free-to-use site that makes money from advertising. We have a modified experience for viewers using ad blockers

Wikia is not accessible if you've made further modifications. Remove the custom ad blocker rule(s) and the page will load as expected.